Mike Sauders
Shihan
Dojo Cho and Chief Instructor
4102 N. Cheyenne #1
Tacoma, WA 98407
253-861-3146

Tenchikan Dojo
Instructor Profiles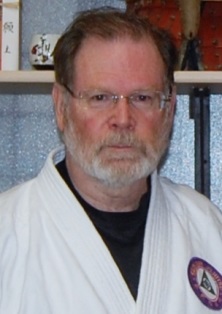 Mike Sauders



Renshi-8th Degree Black Belt
Chief Instructor and Dojo Cho
Tenchikan Dojo
International Seibukan Jujutsu Association

Renshi Mike Sauders has studied the martial arts for more than thirty years and is a direct student of Kancho (headmaster) Julio Toribio the founder of Seibukan Jujutsu. He has earned his Hachidan (8th Dan) Senior Teacher in Seibukan Jujutsu, and is the Chief Instructor and Dojo Cho of Tenchikan Dojo teaching all levels and ages in both group classes and privately. He is Mentor to the Seibukan Jujutsu Club at the University of Puget Sound. Shihan Sauders also holds the rank of Shodan in Hakko-Ryu Jujutsu. His training includes Jojutsu, Daito-Ryu Aki Jujutsu and Street Technique Self-Defense with Richard Smith. He has worked extensively training adults, teenagers and children at the Honbu Dojo (headquarters school) in Monterey, CA and continues to train with Julio Toribio – Kancho.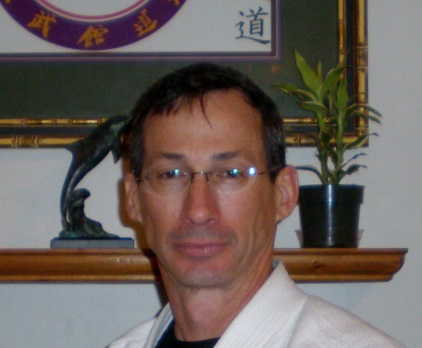 Mike Basse
Shihan-6th Degree Black Belt
Certified Instructor
Tenchikan Dojo
International Seibukan Jujutsu Association
Shihan Basse has trained in and studied the martial arts for over forty years beginning at age 12. Constantly moving around the country as a youth and with over twenty years active duty with the United States Marine Corps, he has acquired a strong base of experience and understanding of more than twelve different styles of martial arts including wrestling, boxing, karate and jujutsu. He competed for many years in free style martial arts and judo. His service in the Marine Corps has given him training in their style of hand to hand combat as well as those of several other nations including Israel, Britain, Germany, France, Belgium and others. He first found Seibukan Jujutsu as a way of introducing his son Keegan to the wonderful world of martial arts in 2006. Shihan Basse teaches adults and teens at Tenchikan Dojo and at the Seibukan Jujutsu Club at the University of Puget Sound.
Shihan Basse comments: "The martial arts are a serious passion of mine and have literally saved my life more times than I can count. I teach and give back as a way to return that passion to any student who wishes to train and ask questions. My personal philosophy differs a bit than some but it has been formed by a lifetime of violence, and what works in that arena, always works!"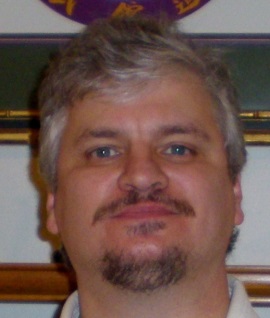 Mike Werner



Nidan 2nd Degree Black Belt
Certified Instructor
Tenchikan Dojo
International Seibukan Jujutsu Association

Sempai Werner has trained in Seibukan Jujutsu since 2007. A relative newcomer to the world of martial arts, Sempai Werner discovered Seibukan Jujutsu at Tenchikan Dojo in his neighborhood and decided to give it a try: "I was looking for an activity that would challenge me and provide me with some useful skills. Seibukan really fit the bill beyond my expectations. It's an amazingly practical self-defense art and philosophy, an excellent cardio workout and just incredibly fun." Sempai Werner is a licensed social worker who has spent the past 25 years of his professional life working in the mental health field. He appreciates the peace of mind that Seibukan brings when working in stressful and potentially dangerous situations: "Knowing that you can protect yourself and keep others safe through awareness and application of techniques brings certain calm when dealing with escalated situations and individuals. The training really prepares you well for self-defense situations and is also the perfect stress reliever after a tough day at work." Sempai Werner recently became a certified instructor in Seibukan Jujutsu teaching in the adult class at Tenchikan Dojo and at the Seibukan Jujutsu Club at University of Puget Sound. He enjoys introducing this art to new students and motivating them to achieve their goals.